Affordable fashion
Many women are in love with high fashion and like to follow every new trend. Naturally, because they want to look their best every day! Unfortunately, high fashion has a hefty price tag and not everyone can afford such bags and purses. Charm London is inspired by the latest trends but keeps the products affordable. This gives everyone the chance to be trendy.
Our collection
The Charm London collections are all inspired by fashion. Each collection contains various models of bags and purses. Charm London also has a number of popular suitcases in its range.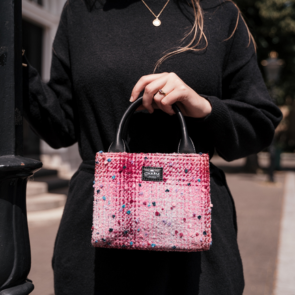 Handbags
Phone bags
Shoulderbags
Wallets
What makes Charm London unique?
You can purchase Charm London from Dugros. In this way you benefit from the advantages we offer as a partner in leather goods. In addition, Charm London distinguishes itself from other brands in several ways:
Buy each product individually from stock, no pre-order required
Easy ordering through the webshop or representatives
Responds to new trends as quickly as possible
A renewed product range for your customers every year